At the Socius Law Firm, we help business owners to make smart, cost-effective legal decisions.
For nearly three decades, we have advised and represented small business owners throughout the Worcester County, Central Massachusetts and MetroWest Boston. We understand how challenging it can be to operate a business in today's competitive market, and we are here to help make sure your rights are protected. 
A Sampling of Our Business Clients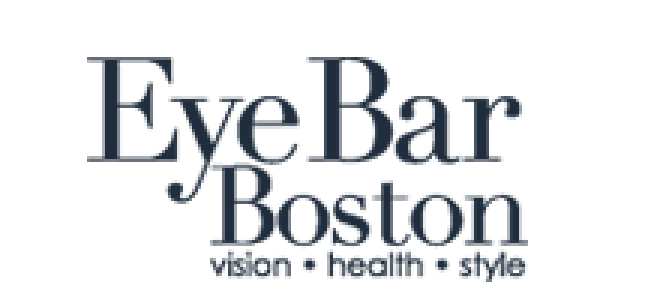 What Clients Say About Us?
"At every step in the estate planning process we were extremely impressed. Todd took the time to learn about us and our family and thoroughly explain our options. He ensured that we fully understood our estate plan and that it was consistent with our goals and objectives. Every target date was met and again when we came to sign documents he wanted to ensure we knew the purpose of every document and its benefits to us. We get the feeling that he truly represents us and look forward to a long-lasting "Socius" relationship. We highly recommend Todd and the Socius Law Firm!"
J.P. Freniere
Estate Planning Client
"Todd Rosenfield is a very personable estate planning attorney who I highly recommend. He takes interest in his clients as people, as well as clients. He takes the time to make sure he understands his clients' priorities and needs. He explains each element of the estate plan and is patient with answering questions along the way. The total cost is given upfront so there is no surprise or anxiety about the cost rising every time he communicates with a client. This enables the client to feel comfortable asking all their questions. The cost is also very reasonable."
Tarryn Rozen
Estate Planning Client
"I have had the pleasure of working with Attorney Rosenfield for a long time now, helping me to set up my business and some very complex issues. I couldn't have asked for a better person to partner with. Having worked with other attorneys before, I can honestly say that Todd goes above and beyond and exceeds expectations. I am looking forward to working with Todd for years to come. His knowledge and natural strategic abilities come from years of experience, and it shows. If you are unsure in any legal capacity, Todd will give you his undivided attention and steer you in the right direction. Excellent service!"
David Ketcham
Business Law Client
Todd is an exceptional estate planner whose work speaks for itself. His dedication to his craft is evident in his meticulous attention to detail, and his willingness to go above and beyond for his clients. When my wife and I sat down with Todd to discuss our estate planning needs, we were immediately struck by how patient and understanding he was. He took the time to truly get to know us as individuals, consider our unique circumstances, and explain the entire process in a clear and thorough manner. Overall, I cannot recommend Todd highly enough.
Robert Fanelli
Estate Planning Client
Over the course of the last 20+ years, it has been an absolute pleasure working alongside Attorney Rosenfield. At every stage of the estate planning process, he has consistently exceeded our expectations in every way. As our personal estate has grown and evolved, his astute attention to detail and unwavering professionalism has provided us with an unparalleled level of peace of mind. Adamantly, we would recommend Attorney Rosenfield to anyone in search of estate planning services, as we are confident they'll experience the same level of satisfaction that we have.
Eric Hill
Estate Planning & Principal Brookes + Hill Custom Builders, Inc.Business Client
It was an absolute pleasure to working with Attorney Rosenfield. He went above and beyond to make sure that we felt informed and confident in the decisions we were making throughout the entire estate planning process. He really took the time to break down complicated legal jargon and explain everything in a way that was easy to understand. It was clear that he has a genuine passion for helping his clients and ensuring that their needs are met to the best of his ability. We were beyond satisfied and enthusiastically recommend him to anyone seeking out estate planning assistance.
John LaMalva
Estate Planning & President & CEO Coach Span
Working with Attorney Rosenfield has truly been an exceptional experience for both my wife and I. We recently embarked on revising and planning our estate, and Todd was there every step of the way to discuss and develop our plan. He took the time to truly understand our unique circumstances and was willing to go the extra mile in creating a comprehensive plan tailored to our individual needs. Todd's patience and thoroughness in explaining every detail of our estate plan were truly remarkable. We felt heard and understood throughout the entire process. We wholeheartedly endorse Attorney Rosenfield and suggest him and the Socius Law Firm to anybody looking to establish their own estate plan.
Keith Klinedinst
Estate Planning Client
Attorney Todd Rosenfield is an exceptional lawyer who goes above and beyond for his clients. When I needed assistance with my parents' estate planning during a difficult time, he was a true professional who offered support and guidance every step of the way. His kindness and compassion towards my parents and me were apparent from the very beginning, and he always treated us with the utmost respect. His attention to detail and comprehensive knowledge of estate planning made the entire experience much less stressful than anticipated. I am so grateful for all that Todd has done and continues to do for my family. I highly recommend his services to anyone in need of legal assistance.
Michelle Clark
Estate Planning Client
I have depended on Todd Rosenfield to provide exceptional advice and counsel for both my personal estate planning and business needs for over 20 years. He has always taken care of every detail to ensure my issues are resolved promptly and thoroughly. I can recommend Todd without hesitation as an expert attorney, one who offers excellent customer service and follow-through on every detail. I place my unqualified trust in him for both my estate and business legal issues.
George E Delaney
President Delaney Properties, Inc.
Todd was my primary council when I was CEO of a Medical Device precision component manufacturer in Massachusetts. Todd was very competent and reliable as a lawyer and quickly established himself as a trusted advisor to senior management on a wide variety of issues and opportunities. I would work with Todd again without hesitation and highly recommend him.
Jay C. Caraviello
President & CEO, MicroGroup, Inc.
I brought my parents to see Todd Rosenfield for an initial estate planning consultation. They were a bit nervous and not too sure they wanted to set up a revocable living trust. Todd took the time to explain the options and was very patient. He answered all their questions. We hired him on the spot.
Bill P.
Estate Planning Client
We liked Todd Rosenfield for his professionalism, his knowledge and willingness to share it, and his good nature. Todd's approach to navigating the estate planning design process helped us understand legal concepts that otherwise might have been confusing or made us feel uncertain. We were unconditionally satisfied every step of the way, including the pace of events leading to our completed Estate Plan. We will consider Socius a first choice for any legal service that falls within the practice.
Nick & Patty N.
Estate Planning Client
Reach out to Todd Rosenfield! I highly recommend Socius as an estate planning law firm. He will walk you step-by-step through the process. As our needs or priorities change in life, we plan to continue working with Todd to help advise us to make necessary changes.
Mark S.
Estate Planning Client
Todd Rosenfield helped us set up a revocable living trust. He explained complex information in a way that made it simple. It felt really good to get the planning out of the way because we have been thinking about doing our estate planning for many years. So yes – definitely five (5) stars.
Steve S.
Estate Planning Client
We had been putting off getting our estate in order which included our wills for far too long. In our first meeting with Todd we felt very comfortable talking to him and he would take the time to explain everything as well as answering all of our questions. We feel that he did a great job for us and was very knowledgeable in this field. We would highly recommend Socius as an estate planning law firm to anyone wanting to do Estate Planning.
Richard M.
Estate Planning Client
Todd initially assisted us with a real estate transaction that got very complex as we approached closing. He has such great knowledge of Estate and Business law, it seemed like child's play to him. He anticipates issues up front, and knows JUST how to deal with the folks working for 'the other guy'. Since he did such a great job on our transaction, I intend to use Todd going forward for all my relevant legal services. In fact, I just retained him again for another deal. He's understanding, personable, responsive, and more than anything, he knows his stuff!
Keno O.
Estate Planning Client
As a new business owner, Todd Rosenfield was very helpful assisting us with our legal needs. He was extremely responsive and detailed in working with us to navigate client contracts. His expertise in business law is exceptional.
Elizabeth C.
President, BestExec
We work with Socius for their trustworthiness, reliability, expertise and professionalism. We felt in good hands from the start.
Simone L.
President, Pecorino Cheese
The Socius Law Firm Offers Complimentary Consultations
Request a Consultation
" We will answer you within 24 hours via email, or you can call us directly, we are always ready to serve. Thank you "
Request A Complimentary Consultation
For more information about the Socius Law Firm or to request a free consultation, please contact us by telephone at (508) 870-5759 or online by completing the form provided below.